Family Zone is now Monitoring student accounts at home.
During 'Online/Home Learning' St. John Bosco's is committed to creating a safe online learning environment. Student school accounts are now being closely monitored using Family Zone. This initiative provides protection to students while they are learning from home on devices loaned from the school. Parents also have the option to use the solution on the students' personal devices at no cost. It is part of its response to the challenges presented by COVID-19 for Term 2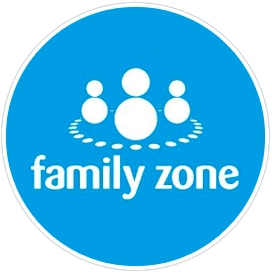 Family Zone's mission is to support collaboration between schools, parents and cyber safety educators for the ultimate benefit of our children and future generations.
Online Safety Resources

BullyStoppers: supports principals, teachers, students and parents in working together to address cybersafety and cyberbullying.

Student Wellbeing Hub: links to online classroom activities, videos, interactive learning modules, advice sheets and other useful resources to promote the safe and responsible use of digital technology.

eSafety Commissioner: provides a range of tips and resources to help school leaders create safe online learning environments. eSafety has also released an online safety toolkit, which includes evidence-based suggestions and trustworthy links to support parents and carers to stay informed and keep their children safe online.